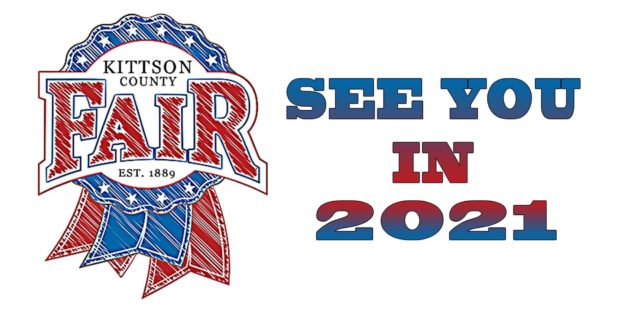 The Kittson County Fair board met the evening of May 6th via Zoom session to discuss the restrictions concerning the COVID-19 pandemic. It is with heavy heart after much discussion, the 131st Kittson County Fair will be canceled for 2020. With restrictions in place such as social distancing, ability to sterilize equipment, wearing masks and out of state travel, it would be exceedingly difficult to conduct the fair to the high standards that the board sets for itself each year.
"The decision to cancel this year's fair was not made lightly as it impacts so many individuals and businesses in the county. Yet, we believe it's the right decision for all involved" said Taylor Lindegard, Kittson County Fair president.
Our priority, as a board, is the safety of the people, in good conscience; we cannot risk people getting sick, or worse, because they attended the Kittson County Fair. It may seem early to make the decision to cancel now, but the reality is, even if some restrictions are lifted, fairs and festivals will be the last permitted to open. That's the sad reality of the situation.
Our entertainers/vendors have been contacted and they will honor all deposits and contracts for 2021, by cancelling early, we increase our chances of them being available for next year's dates. The board has dates in mind, but until we get confirmation from our entertainers, those dates will not be announced. But hopefully soon!
The Kittson County Fair would like to thank everyone for their continued support that it receives each year. Without you, the fair would not happen. We will be back in 2021!
Again, we thank you for your continued support. We hope you understand and we will see you next year.
Kittson County Fair Board