Schedule of Events
DEMOLITION DERBY RESCHEDULED TO AUGUST 29th, 2015, SATURDAY at 1 PM
GO to the Demolition Derby TAB, Same rules/payouts as during the fair. They are attached.
Wednesday, July 08
10:00 am – 7:00 pm Open Class Entry Day
Thursday – Sunday
Wedding Dress displays – Centennial Building
Silly Miss Tilly  – Free Stage and throughout the fair venue.
Thursday, July 09
-8:00 am Open Class Judging
-1:00 pm – 4 pm 4-H Conference Judging
-1:30pm Kids Ag Day
-4:30pm Rocket Launch
-5:30 Pet Show
-6:30 PM Mud Run (Registration 5:00 PM under Grandstand) Event in front of Grandstand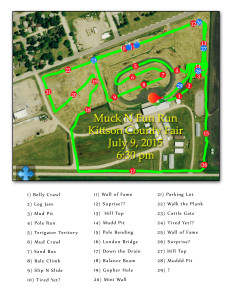 -7:00 PM Skid Steer Rodeo (Grandstand)
-7:00-10:00pm Bingo Hall
-8:30 PM Strandquist Warriors Band (Free Stage)
Friday, July 10
-9:00 am 4-H and Open CLass Livestock, Rabbit and Poultry Judging
(No Poultry exhibits allowed due to MN Dept of Ag Mandate)
-10:00 AM -12:30 PM Bake and Taste Entries (Dagen Hall)
-12:30 PM 4-H Rabbit Judging
-1:00pm Bake-N-Taste: Donald Dagen Hall
(Sponsered by North Star Agri Industries and American Crystal Sugar Co.)
-1:00 PM Birdland Production: Man of Many Hats (Freestage)
-1:00 PM – 4:00 PM Scavanger Hunt for kids (sponsored by MN Farm Bureau (Dagen Building)
-2:00 PM Cow Pie Bingo (Horse Arena) Fundraiser by Kittson County Saddle Club
-2:30 PM Cathy Erickson (Free Stage)
-3:00pm Open Class Horse Show
-7:00pm "Mischief and Mayhem" A Birdland Dueling Pianos Show starring Jonathon Bird & Co (Grandstand)  birdland-music.com
-7:00-10:00pm Bingo Hall
-9:00pm-1:00am Free Dance- Slamabama   slamabama.com
Saturday, July 11 CANOLA DAY
-8:00am 4-H and Open Class Horse Show
-10:00 Kids Pedal Pull Registrations
-11:00 AM Pedal Pull (10:00 AM registration starts) Grandstand
-1:00 pm Wine and Beer tasting contest (Rules coming), under Grandstand
-2:00 Emily's Dance Studio (Free Stage)
-2:00pm-10:00 PM Bingo Hall
-3:00 PM Baby Animals Photo Contest (Donald Dagen Hall)
-3:00 pm- 5:00 pm  Lumberjack Show (South of Grand Stand)
-5:00 PM Beer Garden open
-6:30 PM Wojo's Rodeo (Grandstand)
-9:00 PM – 1:00am Free Dance – Silverado – Sponsered by Hallock Farmers Co-op Elevator
Sunday, July 12
-10am non-Denominational church service (Grandstand)
-12:30 pm 4-H Livestock Ribbon Auction (Cattle Barn)
-1:30pm Mud Volleyball Tournament (East of Horse Arena)
-1:30pm 4-H Showcase (Grandstand)
-2:00pm-10:00 PM Bingo Hall
-3:00 Annaliese Johnson and Kittson Youth Choir (Free Stage)
-6:00 pm Livestock and Exhibits released
-6:00pm Demo Derby (Grandstand)