We are excited to have "Games To Go" Inflatables on the Midway for 2022!
Hours of Operation:
Thursday, July 9th:   5PM-10PM
Friday, July 10th:   1PM-10PM
Saturday, July 11th:   1PM-10PM
Sunday, July 12th:   11AM-8PM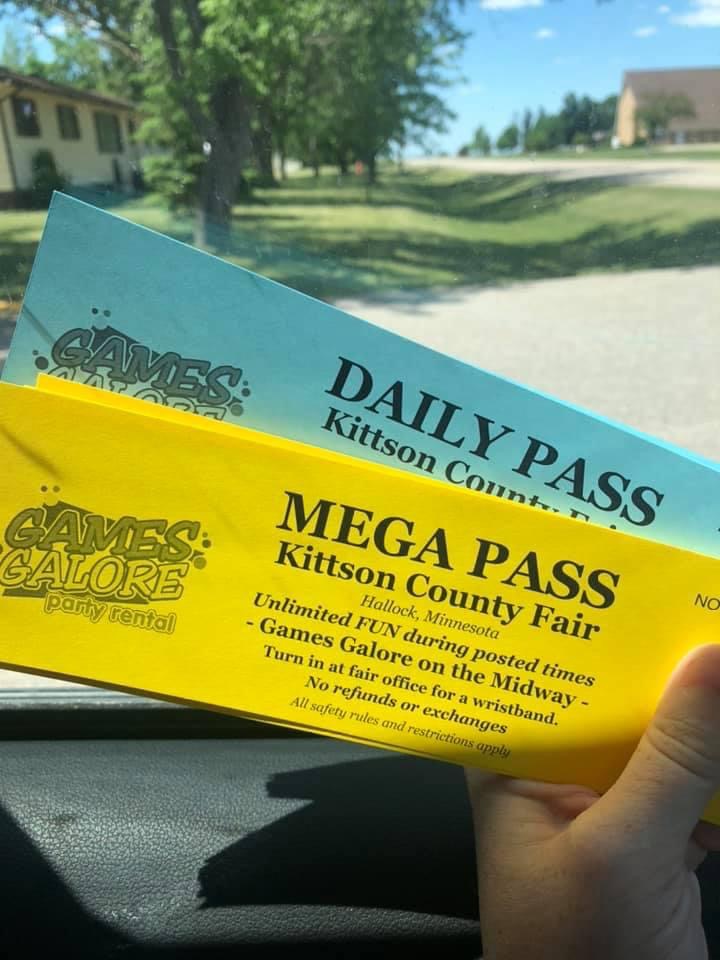 Early Bird Ticket Specials are at these Kittson County Locations:
Hallock – United Valley Bank and The Farmer's Store
Karlstad – Karlstad Korner
Kennedy – KodaBank
Lake Bronson – Farmers Union Oil Co.
Lancaster – J & S Foods
Save yourself a few bucks and buy BEFORE fair time! Mega Passes are $40 and Daily Passes are $20.
Passes are available during the fair:  Mega Passes $45 and Daily Passes $25